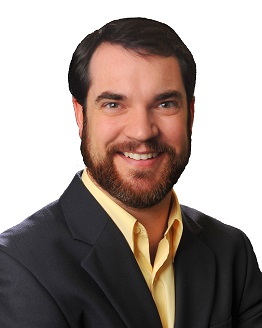 Chris Harmon
I am a native Tulsan and a graduate of Jenks High School and Northeastern State University where I earned a BA in Psychology. I began my career in real estate as a home inspector while also doing remodeling. After 3 years I decided that I wanted to become and real estate agent and I could not be happier with the decision. Thanks to the knowledge gained from becoming a home inspector as well as the experience I have from remodeling, I bring a wealth of knowledge that benefits both Buyers and Sellers in the home process.
I specialize is helping buyers fulfill their goals and dreams of becoming homeowners. While I enjoy working with all kinds of buyers, I especially enjoy working first time home buyers. Thanks to my previous background and experience in remodel and home inspection, I have the extra skills and knowledge to ensure that my clients are making the very best decisions for their particular needs.
Whether you are seeking a home that is move in ready or one that you want to put your own personality into, I can assist in finding that perfect match and help make the buying process a smooth one.
If you have a home to sell, rest assured that I can help with that too! The same knowledge and skills that make me the best choice for buyers, also make me a fantastic choice for sellers. Before we list your home, I will look it over for things that you will need to repair right away and for those things that you could wait on. I have a robust database of skilled contractors and handymen that can assist with any size repair or project you decide to do in order to receive top dollar for you home in the shortest amount of time.
I have 10 years experience as a Realtor. I excel in Residential Sales, Residential Investment Properties, Multifamily, and Remodel and Restoration projects. I am a member of the National Association of Realtors as well as the Oklahoma Association of Realtors.
Here is the bottom line,
When Buying or Selling your next home… There is one thing that can cost you more money than anything else…choosing the wrong Realtor to work with. I know what you may be thinking, "Of course you are going to say this, you are a Realtor and want me to choose you, so of course you are going to say that.."

The reality is, it is true. When you are buying or selling the largest asset you own, it is critical to have the right representation. Most Realtors do not take their clients and their careers seriously. Well I do, and I can ensure you I am the right Realtor to help you accomplish your real estate goals.

You need a Realtor that knows the market, that knows how to properly comp/value properties, that knows how to negotiate, that knows what inspections to order and what to watch out for, that knows the contract timelines inside and out and that will work extremely hard for you and do whatever it takes to ensure your real estate goals are accomplished!

To ensure that you get the best home at the best terms and your needs are looked out for at all times at the highest level, I am the Realtor for you and I would love to help you accomplish your real estate goals!